About
A glimpse into Kristi's background...
About Us
Fine Art by Kristi Arzola was established in the Summer of 2014.  Kristi was a new mom and wanted to lead by example for her son.  She left a career she loved in aerospace (where she worked as a Training Developer and Instructor) to combine her skills of teaching with her passion for fine art.
Kristi has always gravitated towards fine art since the young age of 9.  She attended Northwest College of Art & Design in Poulsbo Washington, where she received a Bachelor's of Fine Art degree; majoring in both Fine Art and Multi Media.  Kristi has the rare ability to break down the process of art into easily understood sequential steps.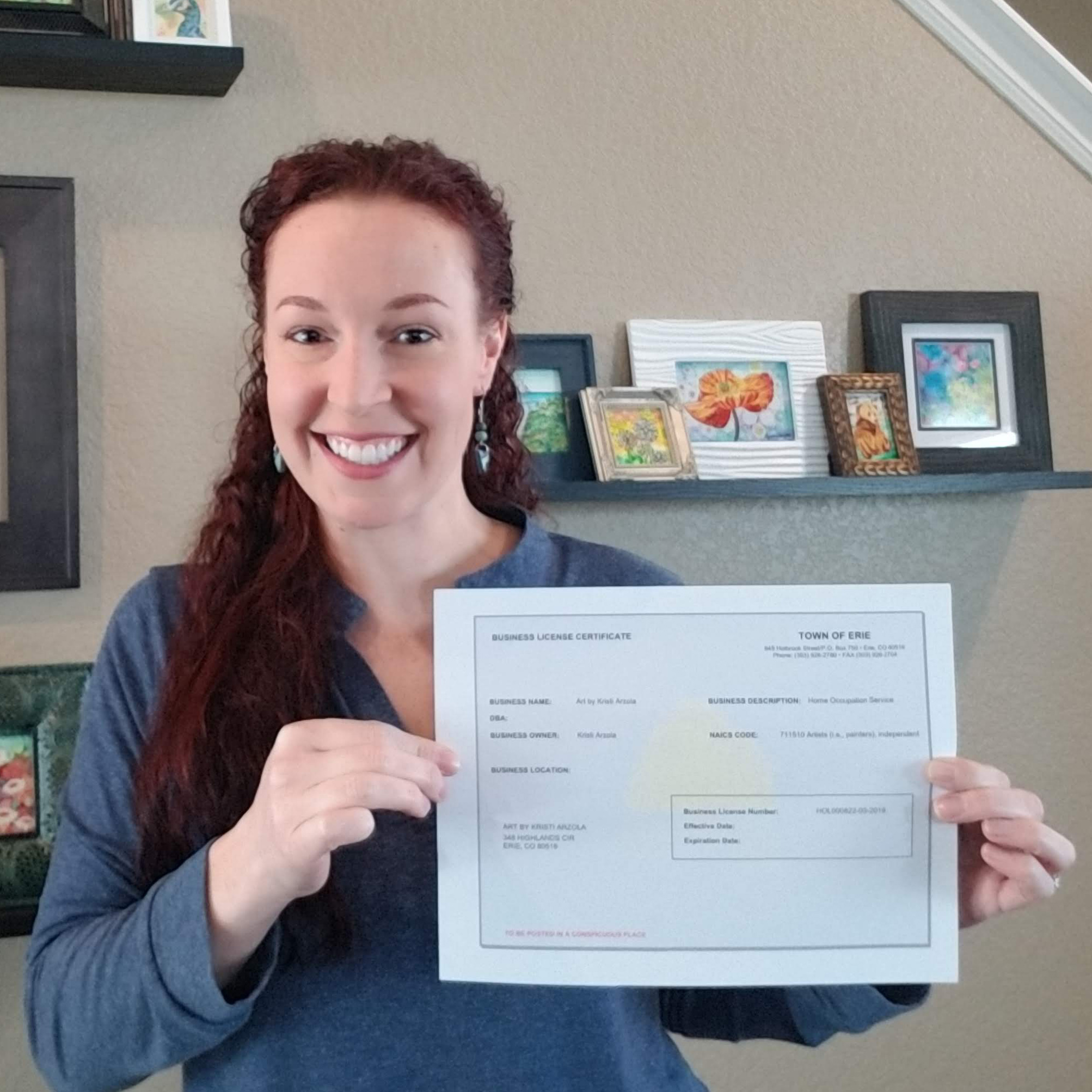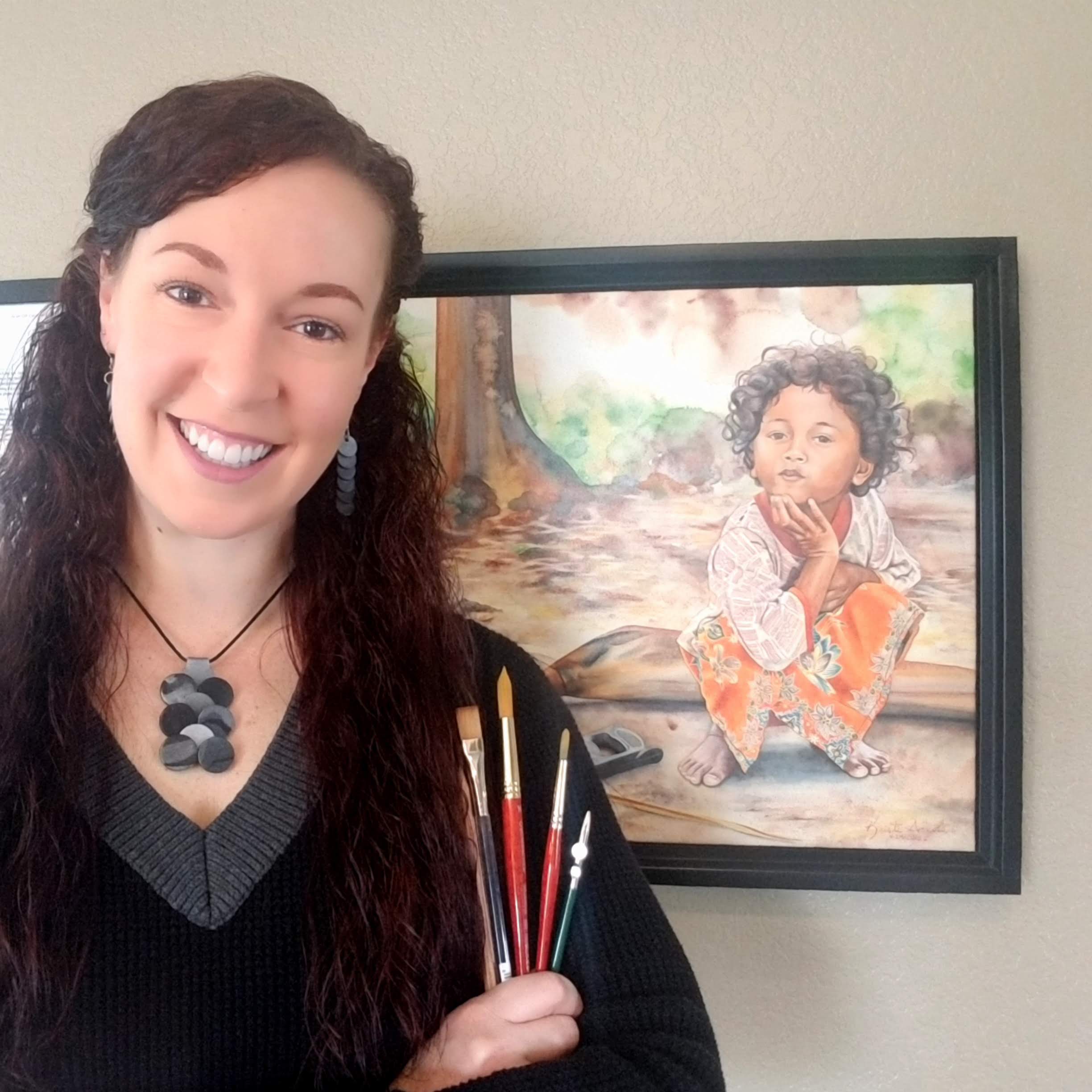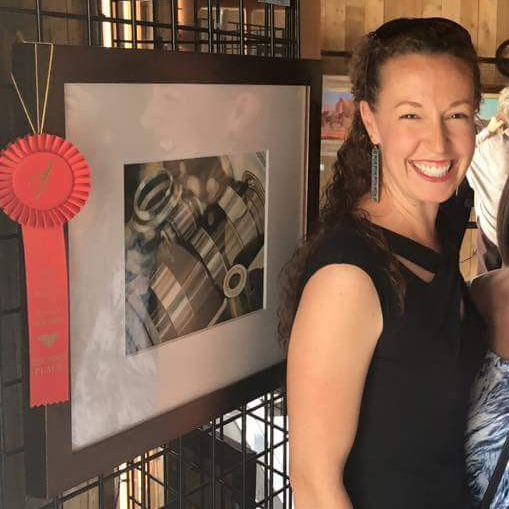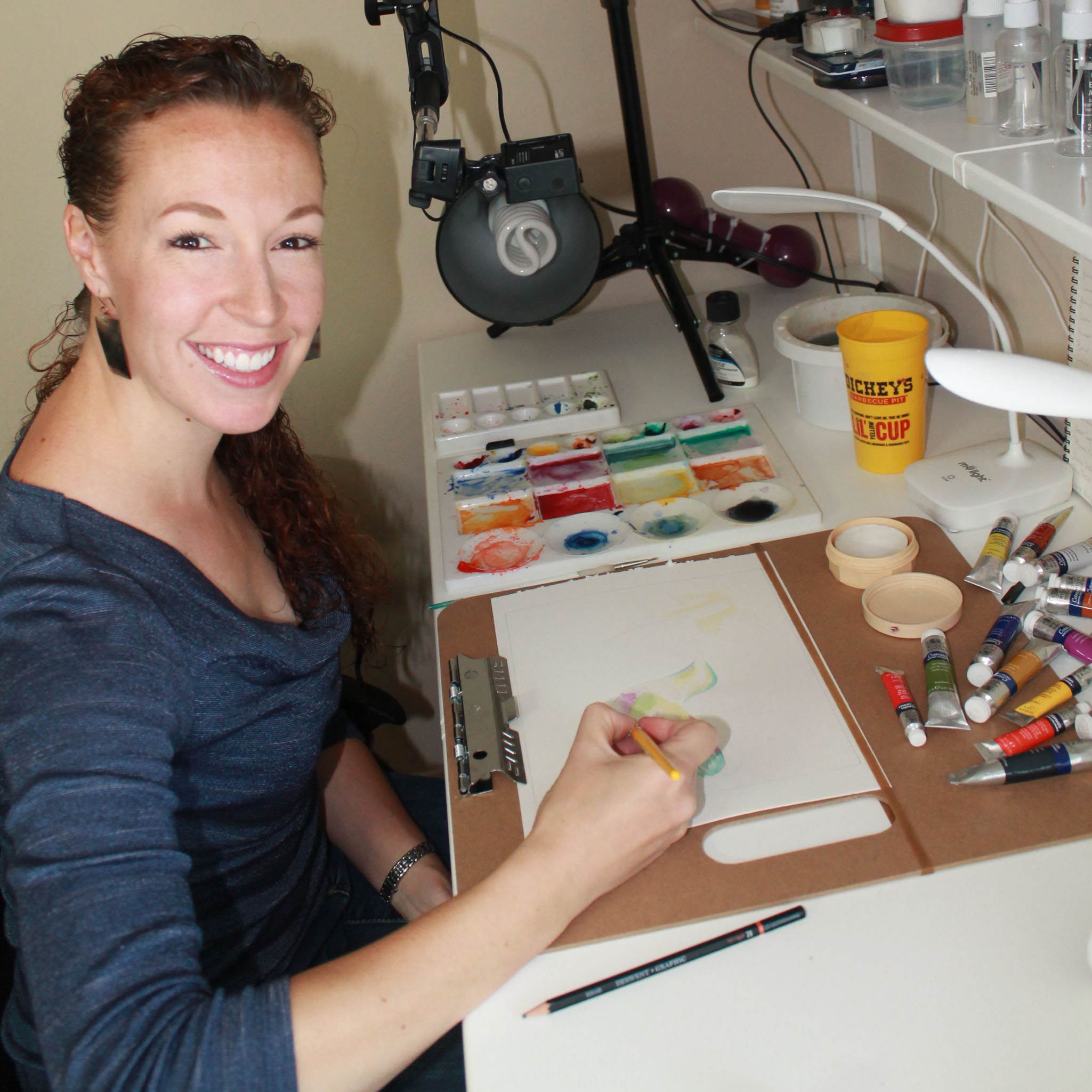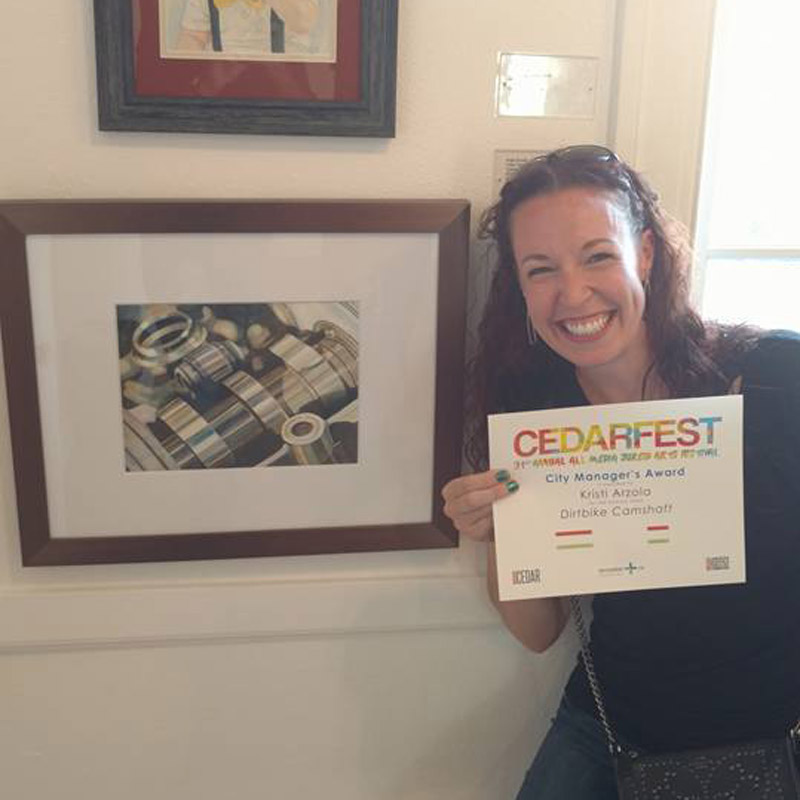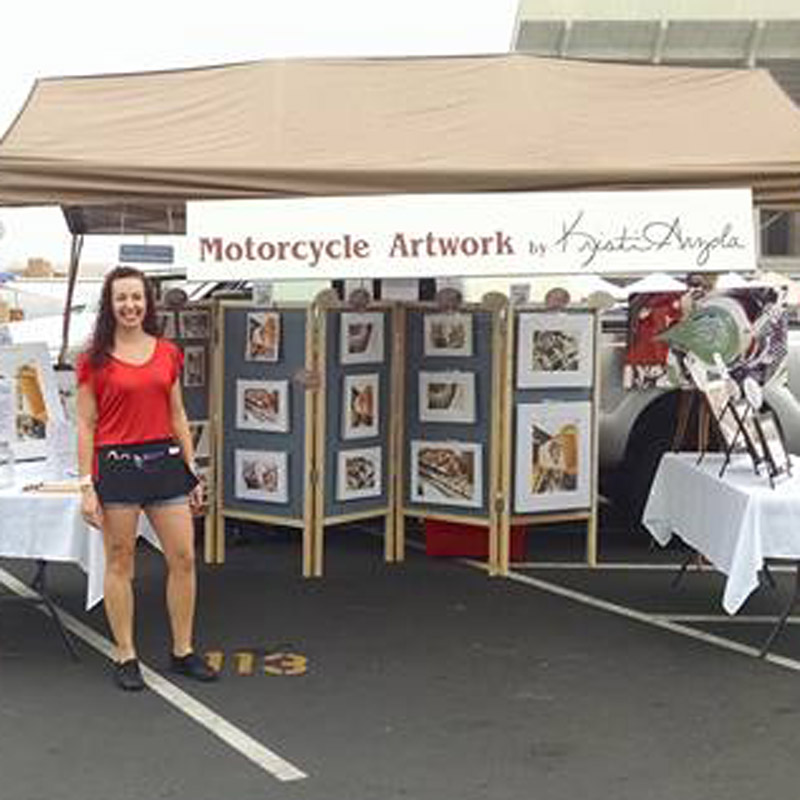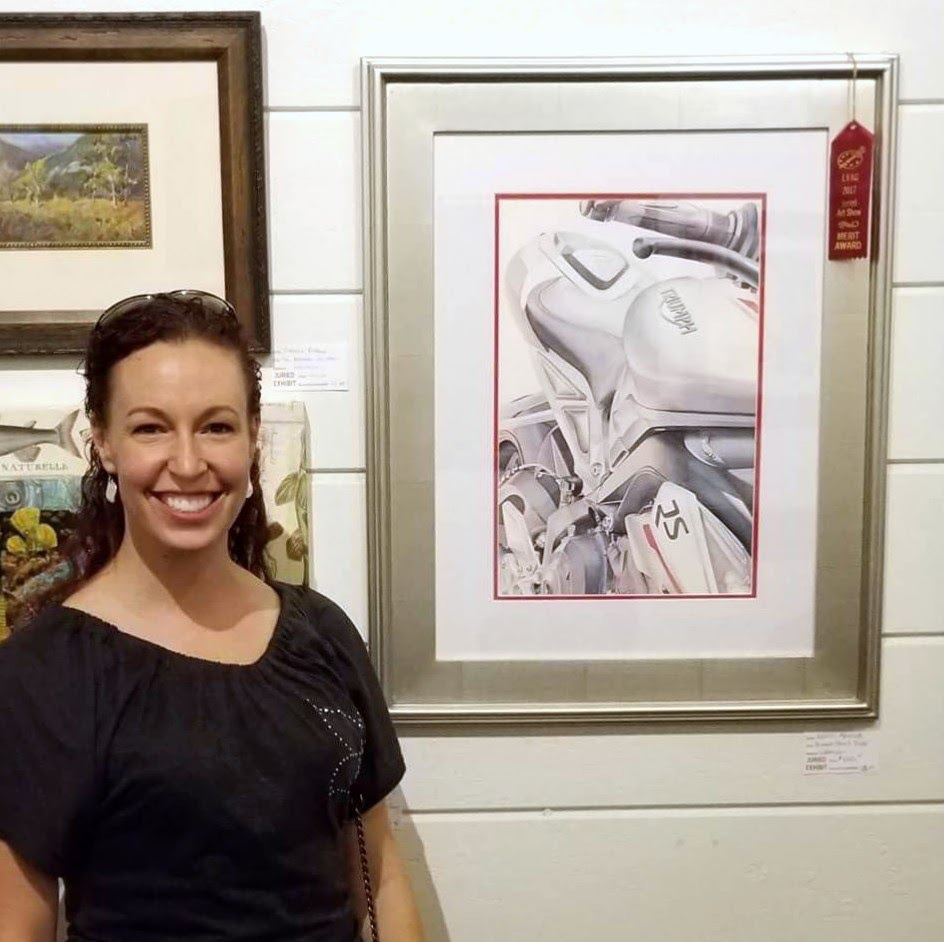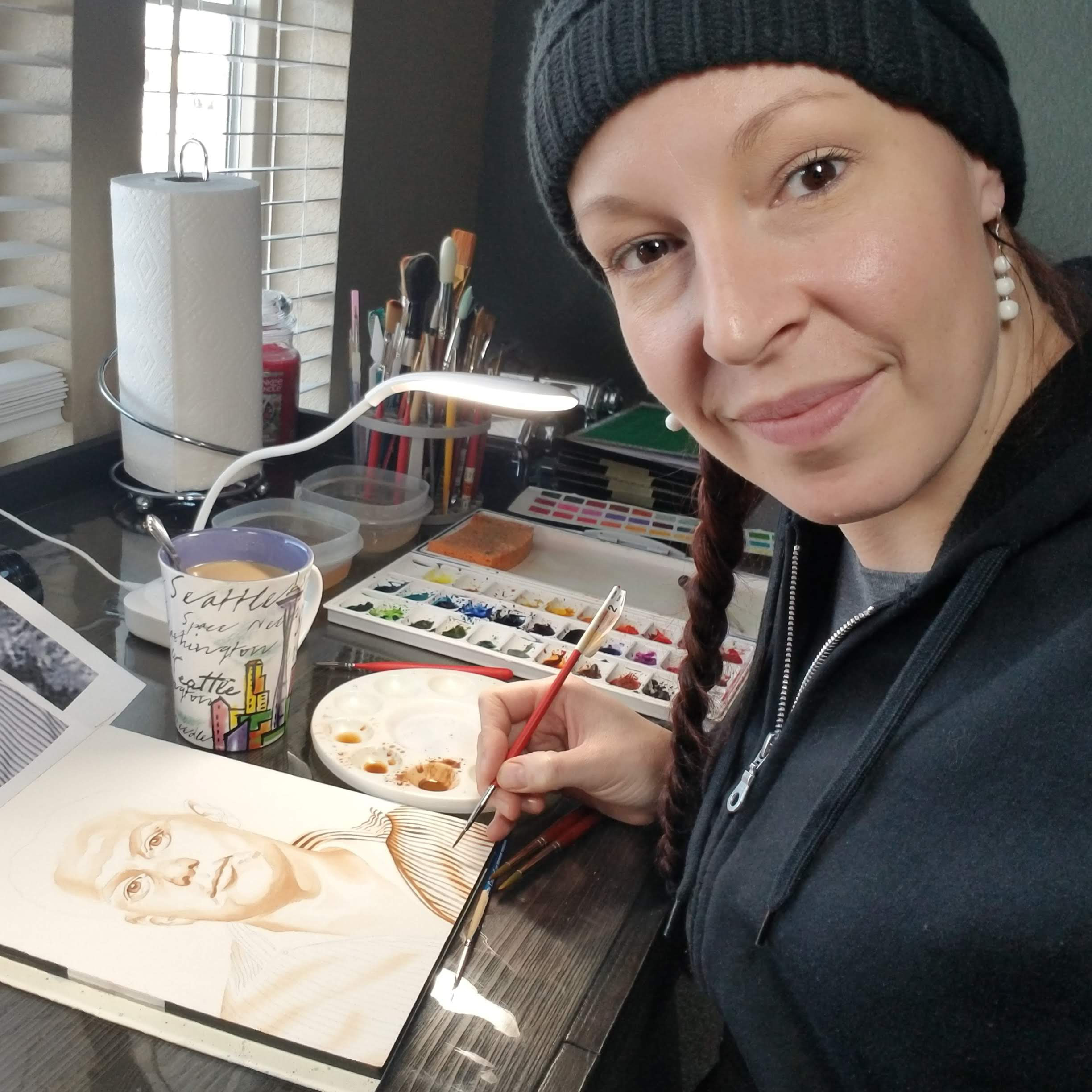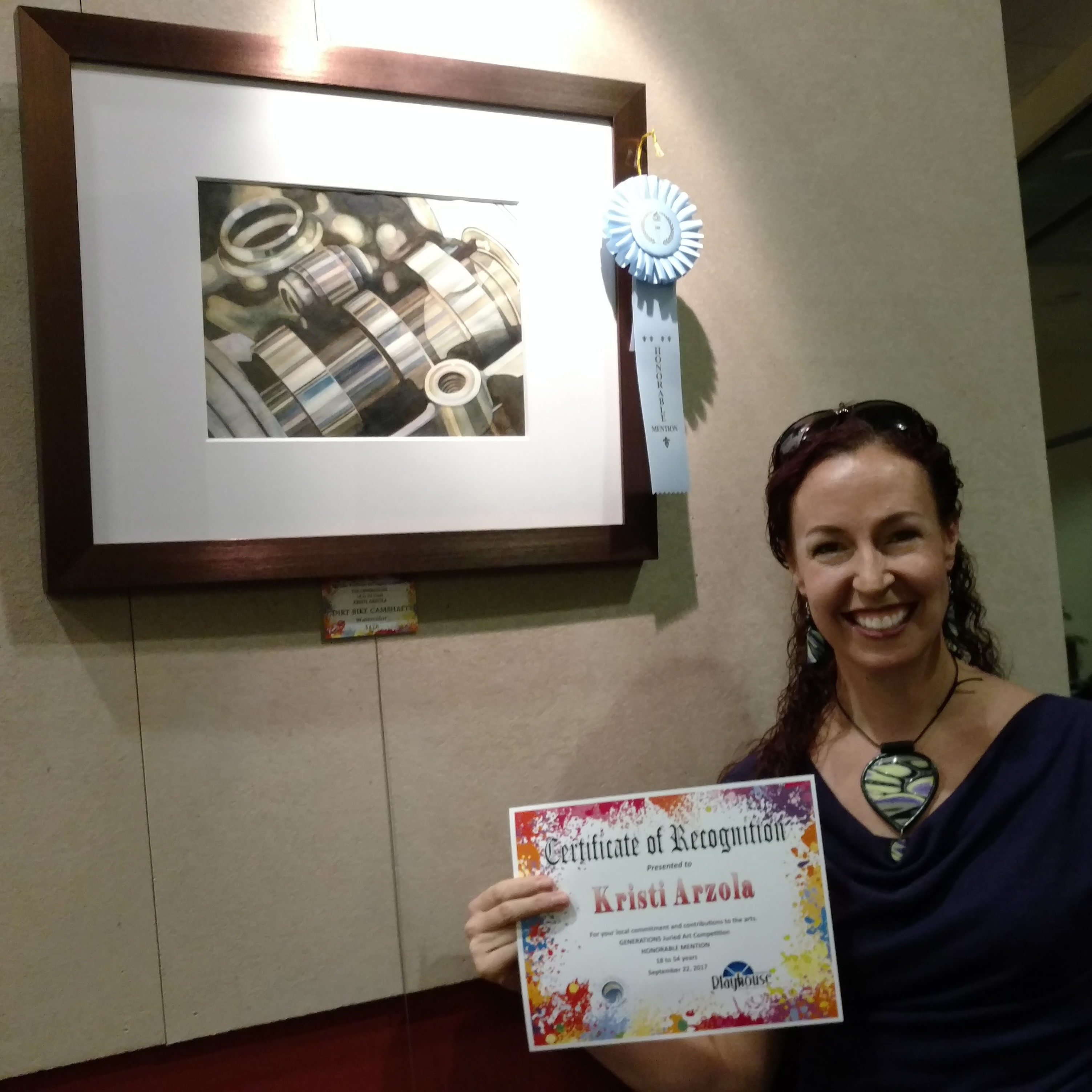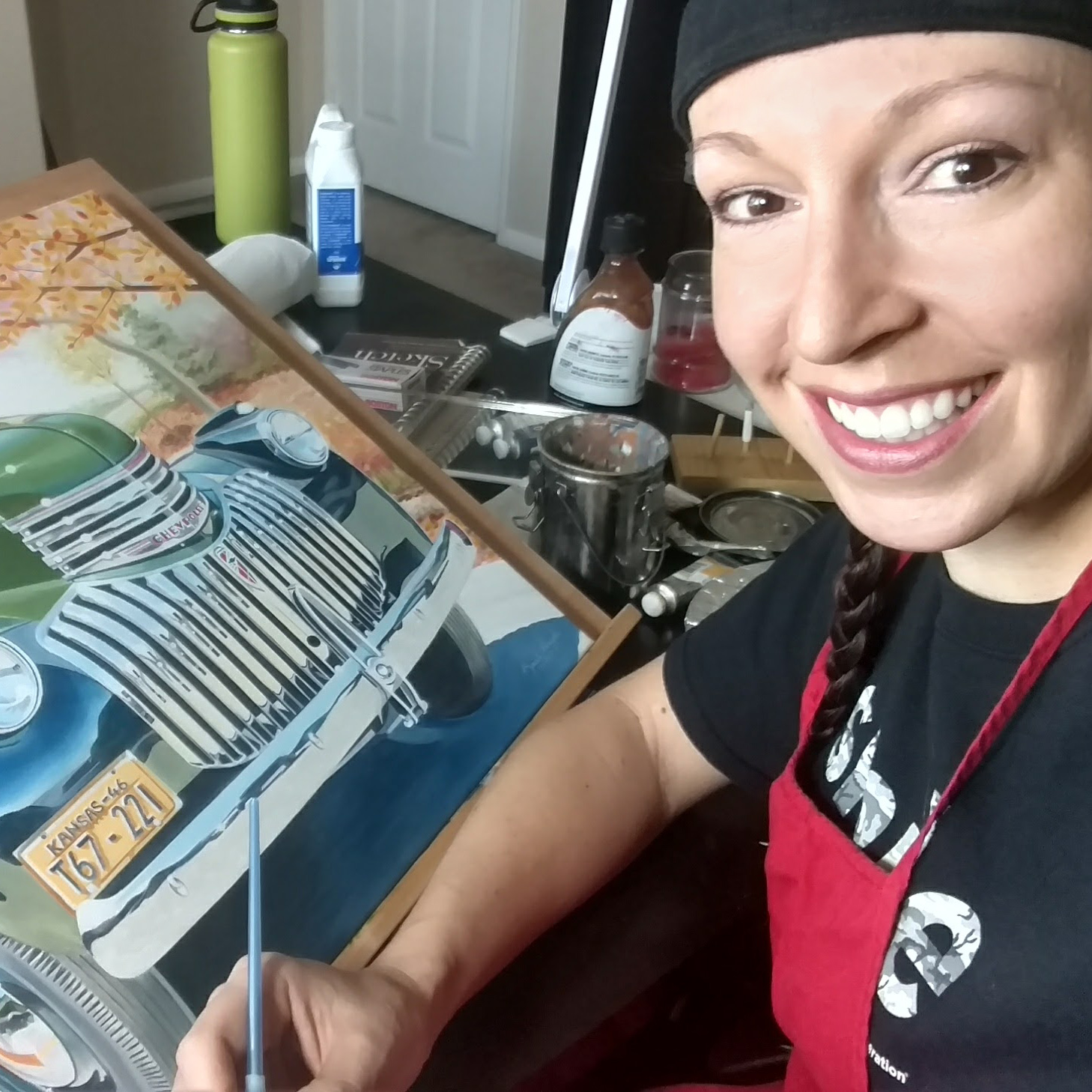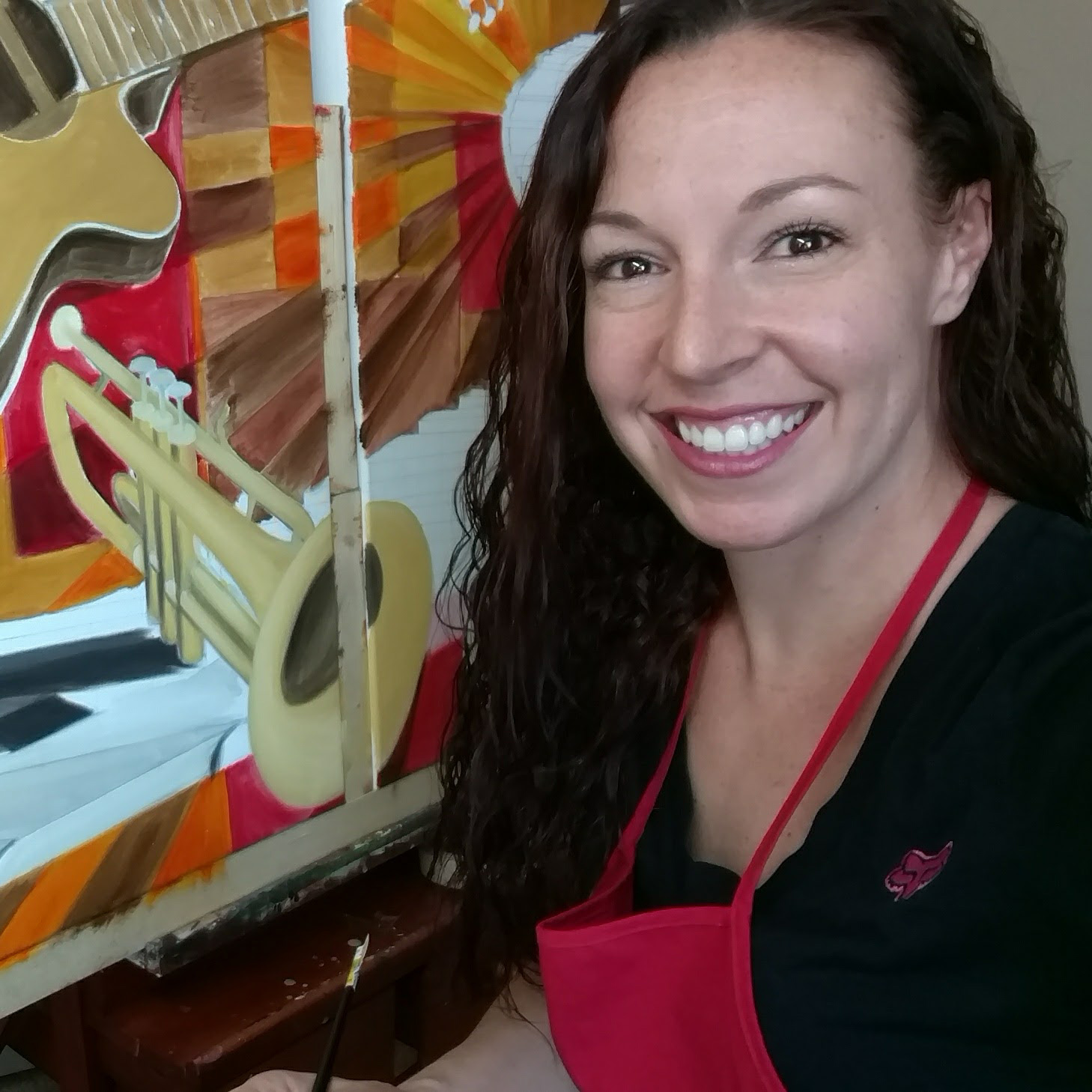 Art lessons are available for both children and adults.  No matter what the learner's experience level is, Kristi specializes on basic art techniques while inspiring creativity and freedom of expression. Upcoming art lessons can be found on our Facebook page: https://www.facebook.com/KristiArzola/
Kristi is well-versed in a range of art mediums.  Watercolors, oils, acrylics, colored pencils and graphite, just to name a few.  Although Kristi's personal choice is to paint with watercolors, if you're interested in learning a different medium please don't be afraid to reach out.  It is our goal at Fine Art by Kristi Arzola to provide a quality product and experience for all our customers.
If you are interested in a one-of-a-kind piece of art for your home or business, Kristi does accept commissions.  Testimonials and pricing are posted here: https://www.kristiarzola.com/commissions/
We hope to have the opportunity to meet you and to provide a quality art experience.  Regardless of where your creative journey takes you, we hope you continue to be true to yourself as an artist and never give up on the adventure of learning.  We all need to start somewhere!
Awards
"Value of a Moment" – People's Choice Award & Best In Show
Graphic Experience Gallery
14th Annual Juried Art Exhibit
May 5th, 2018
"Triumph Street Triple" – Merit Award Ribbon
The Lakes and Valleys Art Guild
13th Annual Juried Art Exhibition
October 7th, 2017
"Dirt Bike Camshaft" – Honorable Mention
Palmdale Playhouse
Generations Juried Art Competition
September 22, 2017
"Coastal Peace" – 1st Place
The Lakes and Valleys Art Guild
1st Miniature Art Exhibit
July 29th 2017
"Dirt Bike Camshaft" – 2nd Place
The Lakes and Valleys Art Guild
12th Annual Juried Art Exhibition
February 27th 2016
"Dirt Bike Camshaft" – City Manager's Award
MOAH: CEDARFEST
31st Annual All-Media Arts Festival
July 17th 2016
Exhibits
MOAH: Cedar – Lancaster CA
33nd Annual Juried Art Exhibit
May 5th – June 5th 2018
The Lakes and Valleys Art Guild – Lancaster CA
Spring Fever Exhibit
March 3rd –  April 28th 2018
The Lakes and Valleys Art Guild – Lancaster CA
Cultures & Colors Exhibit
January 13th – February 24th 2018
The Lakes and Valleys Art Guild – Lancaster CA
13th Annual Juried Art Exhibition
October 7th – November 10th 2017
Palmdale Playhouse – Palmdale CA
Generations Juried Art Competition
September 22nd – November 5th 2017
Graphic Experience Gallery – Lancaster CA
The Heat Is On
August 12th – September 30th 2017
La Galería Gitana – San Fernando CA
The Art of Transportation
July 29th – September 22nd 2017
MOAH:Cedar – Lancaster CA
23nd Annual Juried Arts Festival
June 9th – August 6th 2017
The Lakes and Valleys Art Guild – Lancaster CA
Riding Coat Tails
June 1st – June 30th 2017
The Lakes and Valleys Art Guild – Lancaster CA
Local Colors
April 15th – June 2nd 2017
La Galería Gitana – San Fernando CA
Wonders of the Desert
May 13th – July 7th 2017
Delta Gallery – Brentwood CA
Different Perspectives
April 1st – 29th 2017
Picture Perfect Gallery – Lancaster CA
Tragically Hip Art Exhibit
February 11th – 24th 2017
Butler's Art Exhibit – Palmdale CA
Winter's Chill
December 4th 2016
MOAH: CEDARFEST – Lancaster CA
31st Annual All-Media Arts Festival
July 17th 2016
The Lakes and Valleys Art Guild – Lake Hughes CA
12th Annual Juried Art Exhibition
February 27th 2016
MOAH – Lancaster CA
30th Annual All-Media Arts Festival
April 2015